Conference session recordings from NicConf 2016
This year I was able to again make the long trip to Europe to present at the Nordic Infrastructure Conference NicConf in Oslo/Norway.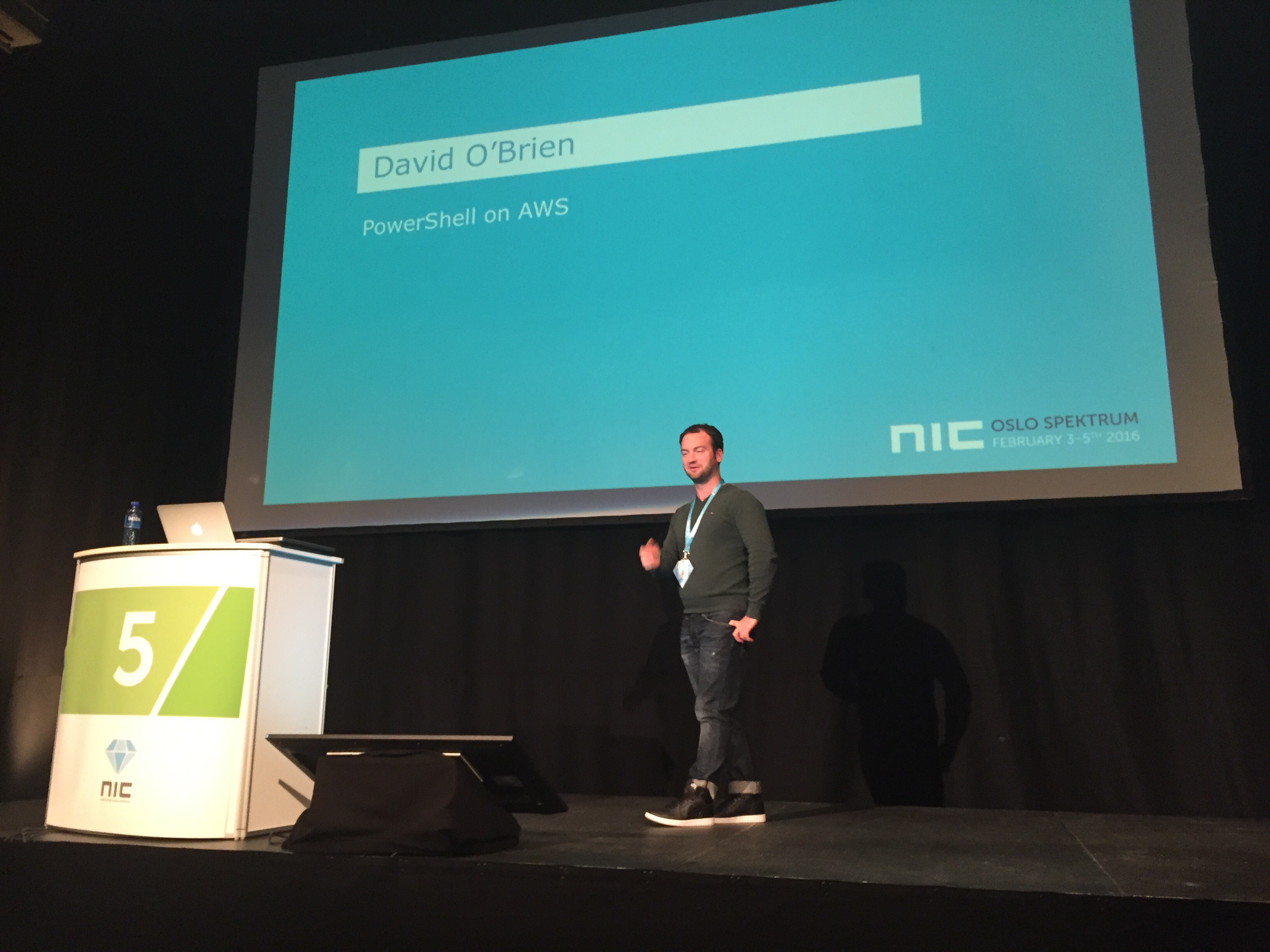 I had two sessions, one was "Ansible - Configuration Management on Linux" and the other one was "PowerShell on AWS".
Here are the session recordings, I hope you enjoy watching them as much as I enjoyed doing the sessions. If you've been there, thank you and hopefully see you next year again!