From here on - Automating the universe
So, it was really quiet here over the last two months and that had several reasons. I will talk about one of them now.
I am changing, again. Or reinventing myself? Innovating myself? Whatever, I am changing jobs. Today was my last day at Dilignet and from tomorrow on I will be working for Monitor Consulting, part of the Davidson Group (http://www.davidsonwp.com) in Melbourne as a "Senior Consultant - Infrastructure / DevOps".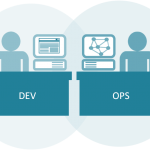 My focus will finally shift away from Client Management to automation and Cloud Infrastructure with a main focus on Microsoft technologies, but obviously going to broaden my views from here on.
I am very excited about this opportunity and are looking forward to a lot of new and exciting projects.
Expect more activity again in the coming months.